ColdOS™ is the complete energy optimization solution suite for cold chain facilities.
RALEIGH, NC – Sept. 6, 2023 – Cold chain companies use a lot of energy to keep food safe from farm to fork. A new suite of solutions from Ndustrial helps these providers maintain food safety while driving down energy intensity and carbon emissions.
ColdOS brings Ndustrial's cold chain expertise into a suite of solutions enabling frozen and refrigerated facilities to:
Optimize refrigeration equipment
Maintain detailed temperature records
Measure and reduce energy and water by customer and SKU
Install and manage transport electrification infrastructure
Built on the Nsight™ Energy Intensity Platform, ColdOS provides:
Refrigeration performance monitoring and real-time suggestions
Real-time temperature mapping and alerting throughout the facility
Automated process controls such as thermal flywheeling and blast freezing optimization
Turnkey eTRU shore power services such as automated billing by customer
"Things like thermal flywheeling and Coefficient of Performance optimization are easy starting points for cold chain facilities," says Jason Massey, Founder and CEO at Ndustrial. "One site saved $175k in a summer, and that was without automation."
Many recommended actions can also be automated with Refrigeration Control System integrations for all major brands.
Learn more at info.ndustrial.io/cold-os, or contact busdev@ndustrial.io to discuss your energy and resource optimization needs in frozen and refrigerated facilities.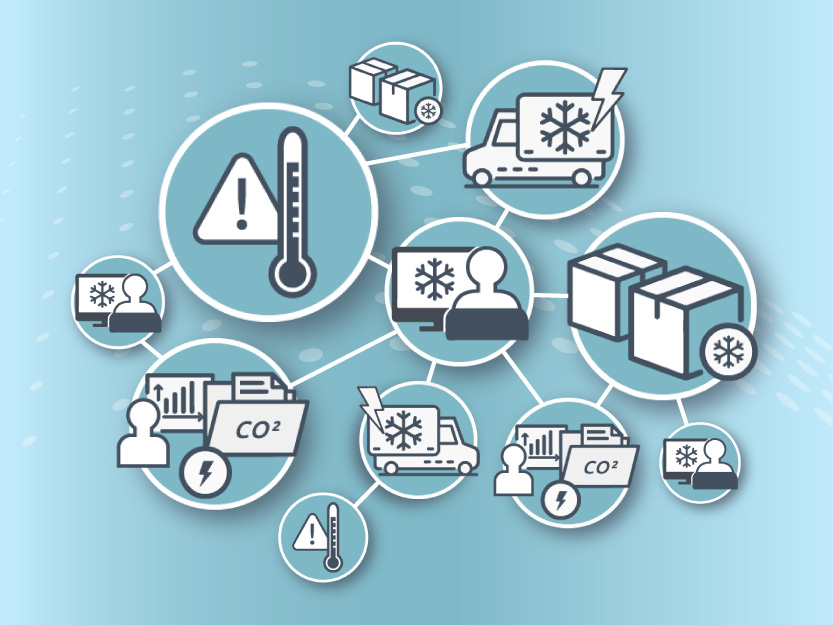 About Ndustrial
Ndustrial is the world leader in cold chain energy and water management. With over 400 cold chain facilities under monitoring, Ndustrial provides real-time data and tailored suggestions for driving down operating costs and accelerating decarbonization in frozen and refrigerated plants – while maintaining food safety and throughput. From real-time temperature mapping to automated COP and blast freezing optimization, facilities can now digitize their approach to resource management, emissions reductions, and food safety. Named among the World's Top 100 Energy & Climate Tech Startups, Ndustrial helps accelerate efficiency and drive out waste. Learn more at ndustrial.io.