SET100 Award showcases the most promising energy transition startups globally
RALEIGH, NC – Feb. 27, 2023 – Ndustrial has been named by an international jury of experts as one of the 100 most promising energy transition startups in the world.
Judges from the MIT Energy Initiative, the World Energy Council and elsewhere defined Ndustrial's platform and mission to drive down Energy Intensity, reduce costs and increase sustainable operations as a world leader in this category. The recognition puts Ndustrial among the top 20 industrial-sector energy startups globally.
"I could not be more proud of the global reach this team has achieved," says Ndustrial Founder & CEO Jason Massey. "Impact only matters when you can do it at scale. We've done that through a lot of behind-the-scenes work with our industrial clients, and we're just getting started. This is a huge vote of confidence in our ability to keep scaling."
The judges noted Ndustrial's track record of helping operations save well over $100 million in energy costs by finding and automating savings opportunities inside the walls of industrial facilities. Ndustrial's production-first mindset and behind-the-meter approach make it unique among energy management providers.
The SET 100 award is powered by Startup Energy Transition, a global platform supporting innovation in the energy transition. Awardees will participate in the SET Tech Festival in Berlin on March 28 to connect with global energy leaders and investors and discuss how to collectively redesign energy for both people and the planet.
Applicants for the SET 100 award came from 63 countries across five categories: Clean Energy & Storage; Mobility & Transport; Industry; Buildings & Construction; and Quality Energy Access.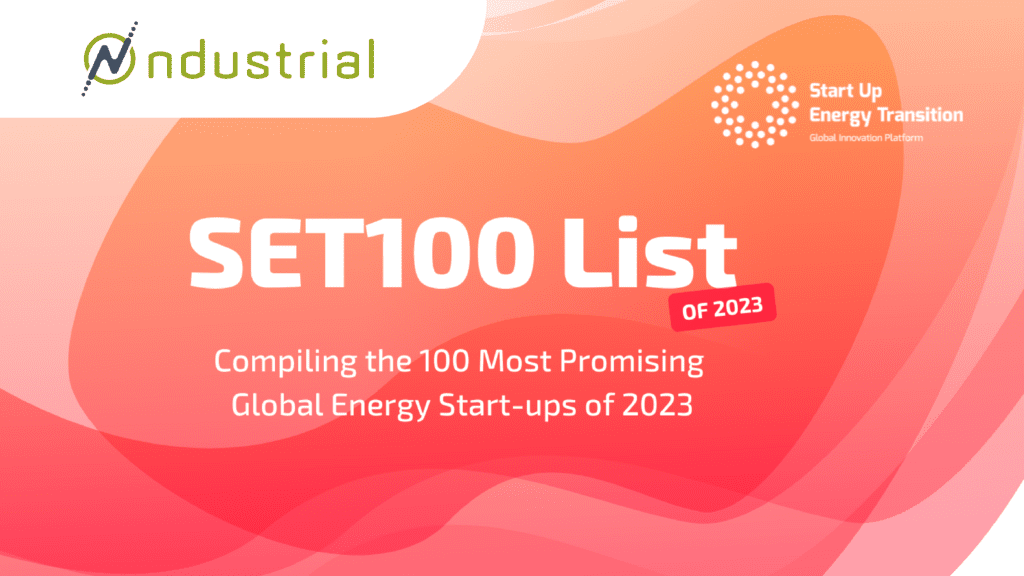 About Ndustrial
Ndustrial exists to accelerate the optimization of Energy Intensity in industrial facilities and has helped avoid over $100 million in energy spend. Their production-first approach helps clients find – and automate – the energy-saving opportunities that make sense for them. Their Energy Intensity platform integrates over 40 different systems into a single view, processing over 100 million data points every day to enable smarter energy decisions in real time. Ndustrial's motto, "We help you find energy," focuses the team to drive down Energy Intensity, decrease costs and increase sustainable operations inside the walls of every industrial facility. Learn more at ndustrial.io.