Ndustrial CEO Jason Massey to speak about logistics electrification at European Cold Chain Conference
RALEIGH, NC – Mar. 6, 2023 – Unpredictable European energy prices are driving discussion around supply chain decarbonization throughout the EU. 
One way companies are managing uncertainty is by gaining energy transparency per unit produced. Many companies are also taking active steps to reduce energy usage and costs, and to electrify certain energy users such as trucks and refrigerated trailers.
To address these issues, Ndustrial Founder & CEO Jason Massey has been invited to speak in Barcelona about advancing sustainable operations in the cold supply chain. Ndustrial is the leading energy management solution in the cold chain.
In particular, Massey will specifically be addressing an unexpected first wave of logistics electrification driven by Transport Refrigeration Units, otherwise known as TRUs or "reefers," which distribute cold food and other refrigerated products throughout the world.
"There are a lot of questions about eTRUs," says Massey. "How will sites manage the new load? Can they charge truck owners for it? Can anyone claim carbon credits? We'll dive into what's driving the change and the technology that'll be needed to manage it."
Massey will be headlining a session at the European Cold Chain Conference on March 21, 2023 titled "Reducing Carbon Footprint & Increasing Sustainability Across the Chain Is Achievable." The session will take place at 1pm Central European Time.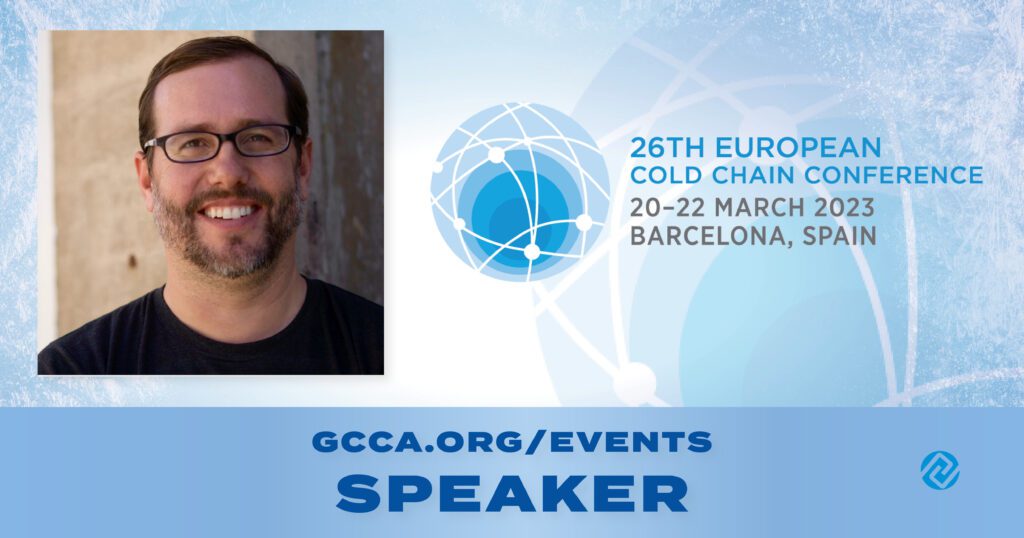 About Ndustrial
Ndustrial exists to accelerate the optimization of Energy Intensity in industrial facilities and has helped avoid over $100 million in energy spend. Their production-first approach helps clients find – and automate – the energy-saving opportunities that make sense for them. Their Energy Intensity platform integrates over 40 different systems into a single view, processing over 100 million data points every day to enable smarter energy decisions in real time. Ndustrial's motto, "We help you find energy," focuses the team to drive down Energy Intensity, decrease costs and increase sustainable operations inside the walls of every industrial facility. Learn more at ndustrial.io.