Ndustrial Co-Founder Charles Tuck to headline opening presentation at Process Heating & Cooling Show
RALEIGH, NC – May 10, 2023 – Before companies can report progress on sustainability goals, they need to establish a baseline. Charles Tuck, Ndustrial Co-Founder and VP of Energy and IoT Solutions, will be outlining a holistic approach to energy baselining at the 2023 Process Heating & Cooling Show.
"A good baseline doesn't just help companies track savings," says Tuck. "It also helps identify areas for improvement. And it can help companies fend off claims of greenwashing. It can even help secure lower-interest loans if the data is trustworthy and accessible."
Ndustrial's Nsight™ Energy Intensity Platform provides real-time, behind-the meter insights about the energy used per unit produced inside industrial operations. This holistic approach helps companies not only measure energy performance, but also drive down energy intensity, energy costs, and carbon emissions.
Tuck will be headlining the opening Continuing Education session on May 24 at the Donald E. Stephens Convention Center in Rosemont, IL. The session is eligible for Professional Development Hours from multiple entities such as the U.S. Green Building Council and the Refrigerating Engineers and Technicians Association.
Presented by Process Heating & Cooling Magazine, the show is a place for anyone involved in industrial heating and cooling processes. Visit https://www.process-heating.com/heat-cool-show for more information.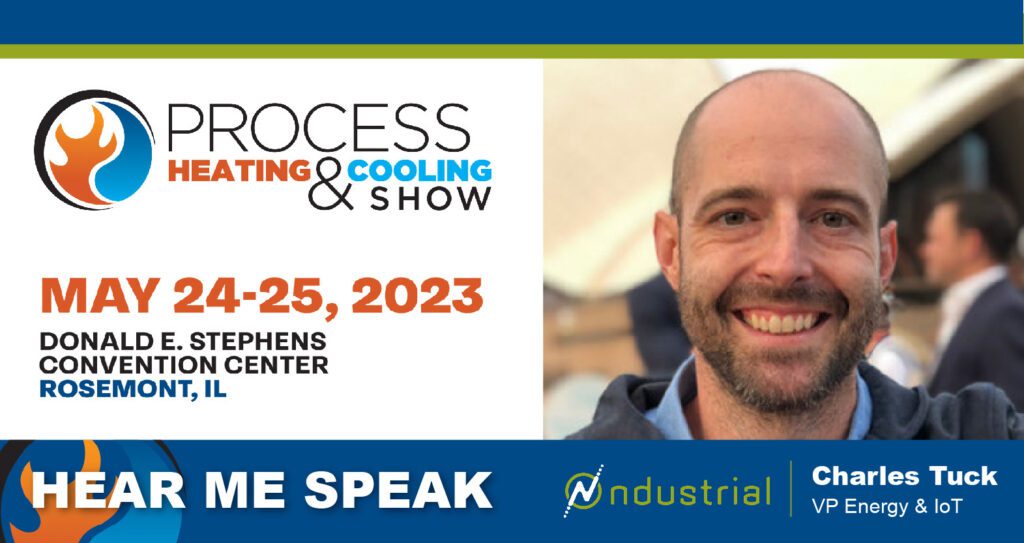 About Ndustrial
Ndustrial exists to accelerate the optimization of Energy Intensity in industrial facilities and has helped avoid over $100 million in energy spend. Their production-first approach helps clients find – and automate – the energy-saving opportunities that make sense for them. Their Energy Intensity platform integrates over 40 different systems into a single view, processing over 100 million data points every day to enable smarter energy decisions in real time. Ndustrial's motto, "We help you find energy," focuses the team to drive down Energy Intensity, decrease costs and increase sustainable operations inside the walls of every industrial facility. Learn more at ndustrial.io.