RALEIGH, N.C. — Feb. 14, 2023 — Ndustrial Co-Founder and CTO John Crawford has been named by Food Logistics as one of this year's Supply Chain Rock Stars for his work to drive down Energy Intensity in cold storage facilities. John is a humble yet transformative leader who has quietly reshaped the way cold chain operators think about energy efficiency.
Crawford has not only earned multiple patents at a young age, but he has also put his innovations to work on a massive scale. He is referred to as a "field CTO" because he can often be found on the ground in cold storage facilities and related operations, listening to customers at all levels of the organization and solving problems they bring to him, rather than the other way around.
Using this approach, Crawford led the development of the cold storage industry's leading energy management solution, the Nsight™ Energy Intensity platform, which helps customers drive down Energy Intensity, decrease costs and increase sustainable operations. It is deployed at hundreds of refrigerated warehouses across the globe.
More recently, he has led award-winning projects to help operators control energy costs in real time, such as through blast freezing optimization and automated demand response. This work previously garnered John recognition as one of the Top 50 Environment & Energy Leaders of 2022 and helped Ndustrial win a prestigious award for outstanding contribution to energy efficiency from the Alliance to Save Energy.
Recipients of this year's award will be profiled in Food Logistics' Jan/Feb 2023 print issue. Ndustrial was also name among the industry's Top Software & Technology providers in both 2021 and 2022. Go to https://www.foodlogistics.com/awards to learn more about Food Logistics' awards.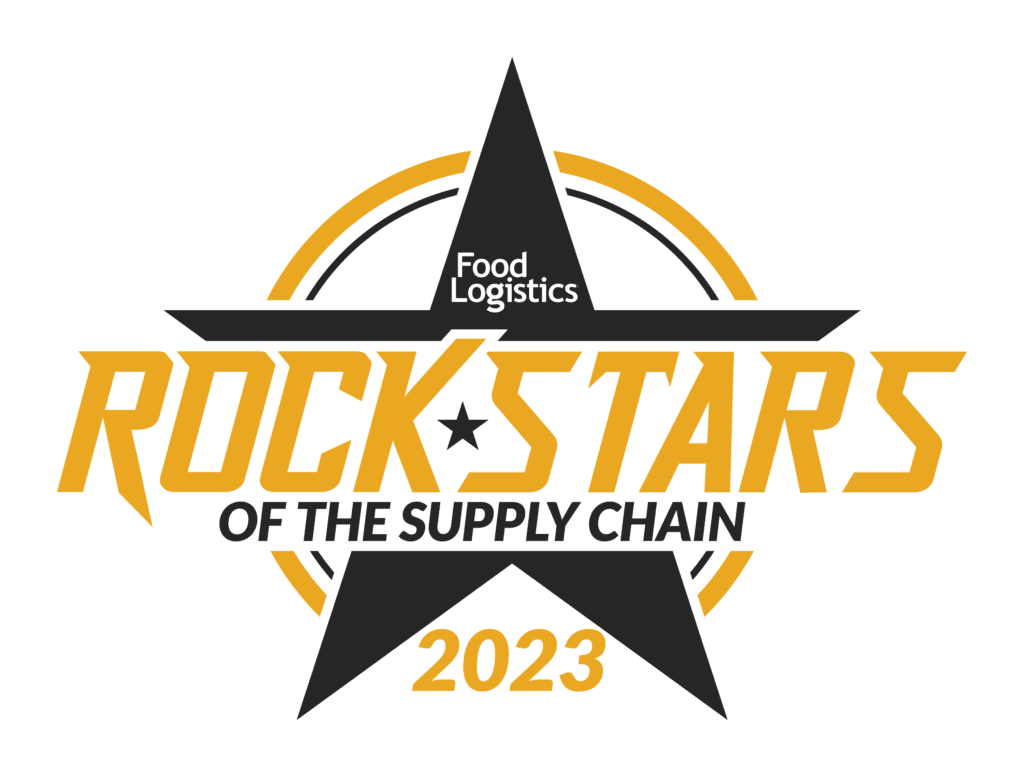 About Ndustrial
Ndustrial exists to accelerate the optimization of Energy Intensity in industrial facilities and has helped avoid over $100 million in energy spend. Their production-first approach helps clients find – and automate – the energy-saving opportunities that make sense for them. Their Energy Intensity platform integrates over 40 different systems into a single view, processing over 100 million data points every day to enable smarter energy decisions in real time. Ndustrial's motto, "We help you find energy," focuses the team to drive down Energy Intensity, decrease costs and increase sustainable operations inside the walls of every industrial facility. Learn more at ndustrial.io.
About Food Logistics
Food Logistics reaches more than 26,000 supply chain executives in the global food and beverage industries, including executives in the food sector (growers, producers, manufacturers, wholesalers and grocers) and the logistics section (transportation, warehousing, distribution, software and technology) who share a mutual interest in the operations and business aspects of the global cold food supply chain. Food Logistics and sister publication Supply & Demand Chain Executive are also home to L.I.N.K. and L.I.N.K. Educate podcast channels, L.I.N.K. Live, SCN Summit, SupplyChainLearningCenter.com and more. Go to www.FoodLogistics.com to learn more.