Cold chain sustainability leaders unite to showcase success stories, innovations and ROI for GCCA Energy Excellence Program.
RALEIGH, NC – Sept. 19, 2023 – Ndustrial will be presenting Case Studies in Energy Excellence at the 2023 GCCA Convention alongside Congebec and Trenton Cold Storage.
In a panel moderated by cold chain industry veteran David Stuver, the three companies will share their experience with the GCCA Energy Excellence Recognition Program, including qualitative and quantitative requirements as well as return on investment.
Eben James, President and CEO of Trenton Cold Storage, will share the company's process for achieving Gold Level status in Quinte West, Ontario. "Our teammates drive our mission of building sustainable supply chain and infrastructure solutions, to deliver superior quality products and services globally," says James. "I am grateful each day to work with such a motivated, caring and forward-thinking group of people."
Kulsoom Khan, Energy Efficiency Manager at Congebec and winner of the 2023 Women in Smart Energy Award for Mentorship, will share her experience developing an Energy Ambassador program. The program designates a point of contact from each site to provide extensive energy data, and ultimately to become a champion for energy-saving practices at each facility.
Ndustrial has helped multiple cold storage clients reduce their energy intensity and achieve recognition from GCCA. Founder and CEO Jason Massey will share details about the process for achieving energy excellence and the new technologies available to help. The panel will take place at the 2023 GCCA Convention on Tuesday, September 26 at 10:30am.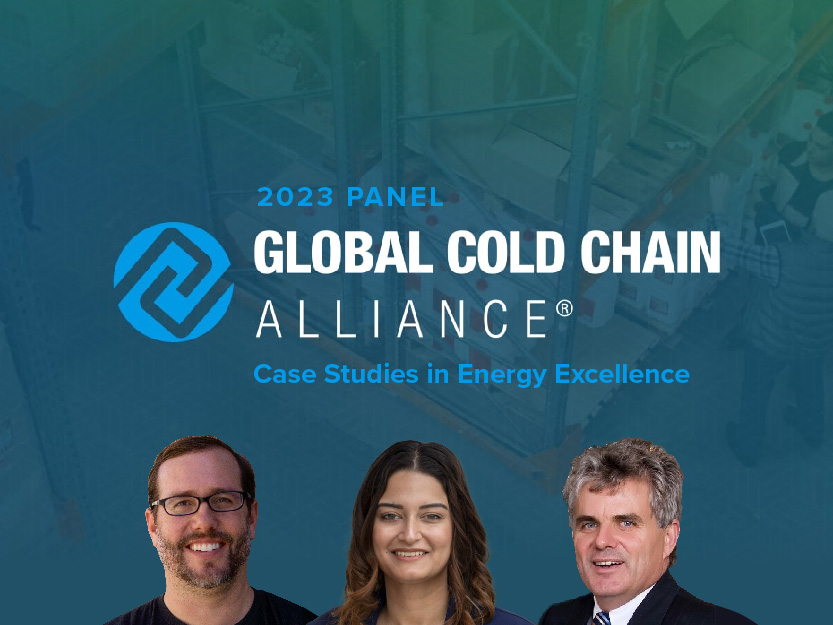 About Ndustrial
Ndustrial is the world leader in cold chain energy and water management. With over 400 cold chain facilities under monitoring, Ndustrial provides real-time data and tailored suggestions for driving down operating costs and accelerating decarbonization in frozen and refrigerated plants – while maintaining food safety and throughput. From real-time temperature mapping to automated COP and blast freezing optimization, facilities can now digitize their approach to resource management, emissions reductions, and food safety. Named among the World's Top 100 Energy & Climate Tech Startups, Ndustrial helps accelerate efficiency and drive out waste. Learn more at ndustrial.io.
About the Global Cold Chain Alliance
The Global Cold Chain Alliance (GCCA) represents all major industries engaged in temperature-controlled warehousing, logistics and transportation. GCCA unites all partners to be innovative leaders in the movement of perishable products globally. Learn more at gcca.org.