Award Honors Companies that Help Ensure a Safe, Efficient and Reliable Global Cold Food and Beverage Supply Chain
Raleigh, NC — Dec. 12, 2022 — Food Logistics named Ndustrial as a back-to-back winner of its Top Software & Technology Providers award.
This year, the award recognized Ndustrial for outfitting nearly 200 industrial facilities with real-time Energy Intensity monitoring in less than 7 months, thanks to the work of Charles Tuck, Ndustrial Co-Founder and VP of Energy and IoT Solutions, and his team.
"It's amazing to see next-generation energy management gaining real momentum," says Tuck. "It feels like we've already crossed a tipping point, and now we just have to keep scaling."
In 2021, the award recognized Ndustrial for its ability to connect to legacy software and industrial control systems, allowing companies to digitize and compile data from many different systems without having to "rip and replace" existing systems.
"It's humbling being a back-to-back winner," says Ndustrial CEO Jason Massey. "It's a testament to this team's consistency over the years while also bringing new technologies to market every year."
The Top Software and Technology Providers award honors companies that help ensure a safe, efficient and reliable global cold food and beverage supply chain. Ndustrial has helped companies like cold storage providers avoid over $100 million in energy spend while increasing throughput and maintaining food safety.
Recipients of this year's award will be profiled in Food Logistics' Nov/Dec 2022 print issue. Go to https://foodl.me/h27cmu to view the full list of Top Software & Technology Providers.
Go to https://www.foodlogistics.com/awards to learn more about Food Logistics'  other awards.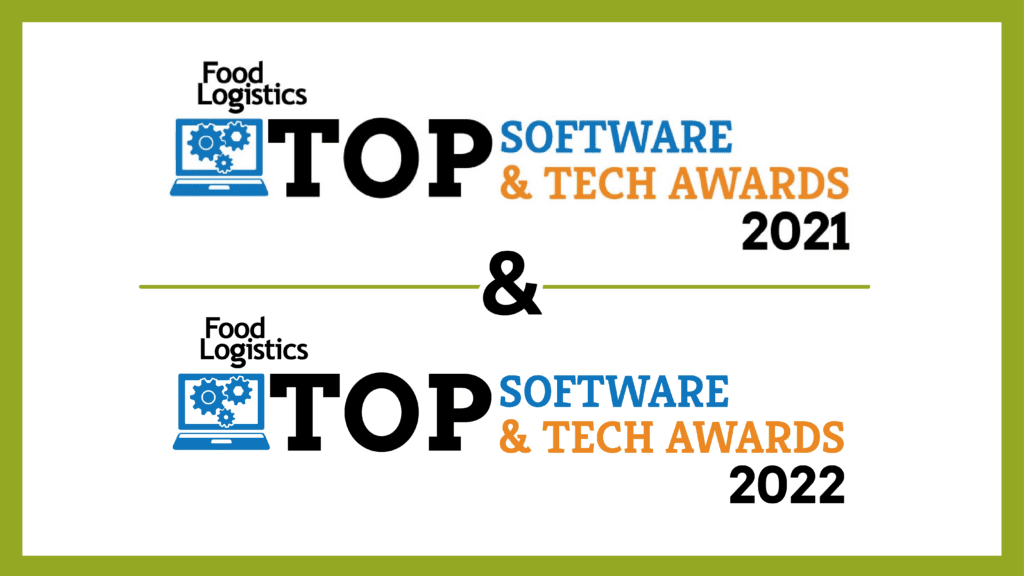 About Ndustrial
Ndustrial has helped companies avoid over $100 million in energy spend. Their production-first approach helps clients find – and automate – the energy-saving opportunities that make sense for them. Their Energy Intensity platform integrates over 40 different systems into a single view, processing over 100 million data points every day to enable smarter energy decisions in real time. Ndustrial's motto, "We help you find energy," focuses the team to drive down Energy Intensity, decrease costs and increase sustainable operations inside the walls of every industrial facility. Go to ndustrial.io to learn more.
About Food Logistics
Food Logistics reaches more than 26,000 supply chain executives in the global food and beverage industries, including executives in the food sector (growers, producers, manufacturers, wholesalers and grocers) and the logistics section (transportation, warehousing, distribution, software and technology) who share a mutual interest in the operations and business aspects of the global cold food supply chain. Food Logistics and sister publication Supply & Demand Chain Executive are also home to L.I.N.K. and L.I.N.K. Educate podcast channels, L.I.N.K. Live, SCN Summit, SupplyChainLearningCenter.com and more. Go to www.FoodLogistics.com to learn more.